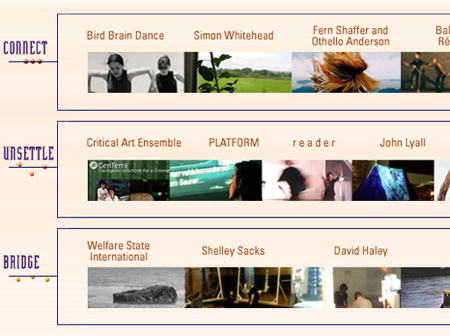 03 Feb

enter change . performance and nature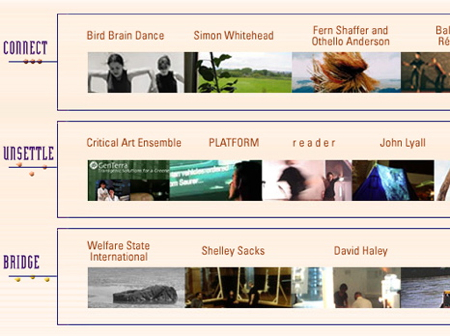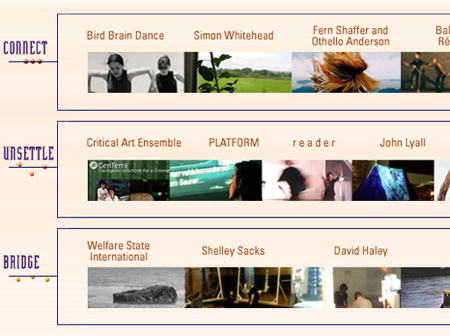 'Here. Now. These are the imperatives of performance. This is an exhibition of transformations. A performed work of art is a process through which something is transformed, some alteration is made during that live, transient experience. What may be changed is not so easily named.
The experience of change may be unpredictable, postponed, fragile – brought into being by tenuous and complex methods. The capacities of language, reflection, memory, metaphor and imagination are raised in the ancient relation between human performer and participant. Performance, which is face-to-face, must balance the demands of the poetic and the ethical – to be free to imagine all possibilities and to be answerable to the lives and suffering of others'.
online exhibition for greenmuseum.org