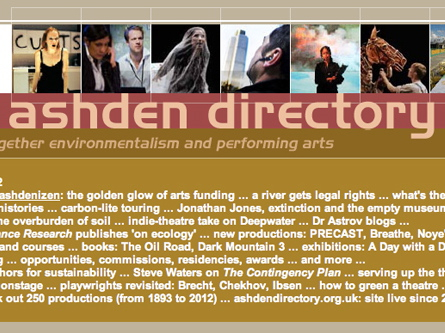 03 Feb

Ashden Directory of Environment and Performance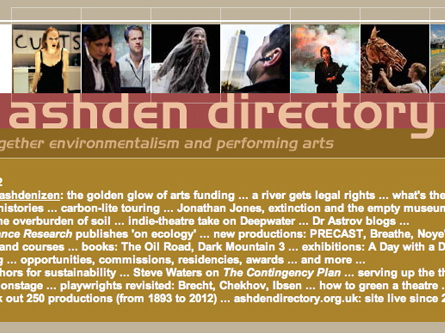 The Directory was an online magazine supporting performing arts engaging with ecological themes and was active from 2000 – 2013. It is now online, but archived. It holds a database of theatre and performance productions from 1893. There are features, a news page and timeline. The associated blog was Ashdenizen, focussing on culture and climate change.
Wallace Heim co-edited the Directory and Ashdenizen with Robert Butler and Kellie Gutman. Her curatorial projects have included 'New metaphors for Sustainability', 'British theatre in the time of climate instability' and 'Flowers on Stage'.