Curation takes many forms. Events, like BETWEEN NATURE, a performance event and conference in 2000, was the first major international, inter-disciplinary event on ecology and performance. Online exhibitions and projects have brought together artists, activists, cultural commentators and theoreticians around a question. Included, too, is the organisation of screenings and talks.
I also include the facilitating of conversations and dialogic events.
Current
With Prof. Pauline Phemister, from the Philosophy department at the University of Edinburgh, I organised and facilitated a series of four Councils on the Uncertain Human Future in 2016 – 2017 as part of the Uncertain Human Futures project initiated by Dr. Sarah Buie at Clark University in Massachusetts. With the Rev. Dr. Harriet Harris, we are currently facilitating two further Councils for the University. The website for the Edinburgh Councils is here.

Ashden Directory of Environment and Performance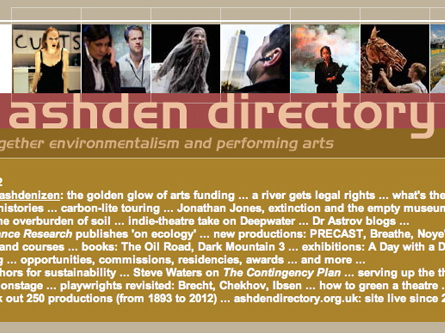 The Directory was an online magazine supporting performing arts engaging with ecological themes and was active from 2000 – 2013. It is now online, but archived. It holds a database of theatre and performance productions from 1893. There are features, a news page and timeline. The associated blog was Ashdenizen, focussing on culture and climate change.
Wallace Heim co-edited the Directory and Ashdenizen with Robert Butler and Kellie Gutman. Her curatorial projects have included 'New metaphors for Sustainability', 'British theatre in the time of climate instability' and 'Flowers on Stage'.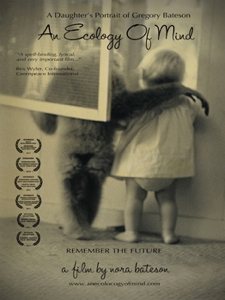 UK tour organisation for screenings of An Ecology of Mind 2012
Wallace Heim organised the first UK tour for Nora Bateson's public talks and screenings of her film An Ecology of Mind. A Daughter's Portrait of Gregory Bateson.
The tour included London, Milton Keynes, Hull, Manchester, Bradford, Bristol, Dartington, Glasgow, Edinburgh, Cambridge.