Wallace Heim's first careers were as a set designer and sculptor. She was among those who, with Lou Stein, started the Gate Theatre in London. She also worked for the Foco Novo Theatre Company, with playwrights Howard Brenton, Alfred Fagan, Tundi Ikoli, and at the Tricycle Theatre with director Nicholas Kent, among others.
In television, she worked for Hat Trick Productions, Talk Back Productions, the BBC and Television South, on Have I Got News for You, Drop the Dead Donkey and the Ruth Rendell Mysteries, among others.
She also worked as a sculptor and in social sculpture, including work with the Women's Arts Alliance and their group show by invitation as part of Joseph Beuys' '100 Days. Honeypump in the Workplace'  Documenta 6, Kassel West Germany, 1977.
These exhibitions and productions span 1977 – 1994. A list of productions is included on the résumé.pdf.
Fear and Loathing in Las Vegas by Hunter S. Thompson, adapted by Lou Stein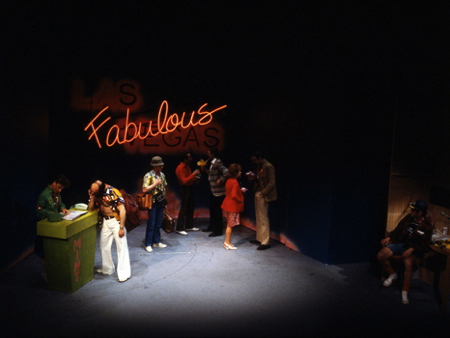 set & costume
The Gate at the Latchmere and The Fortune Theatre, London
director: Lou Stein
Drop the Dead Donkey by Andy Hamilton and Guy Jenkin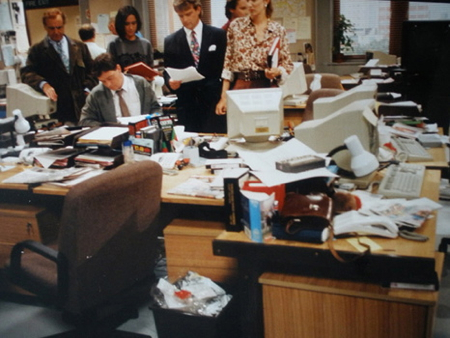 art direction
Hat Trick Productions [television]
production design: Graeme Story
The Bedbug by Vladimir Mayakovsky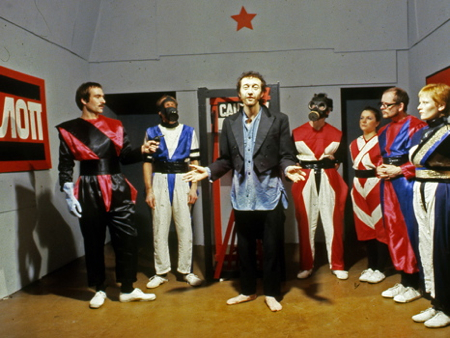 set & costume
The Gate, London
director: Lou Stein
Sleeping Policeman by Howard Brenton and Tundi Ikholi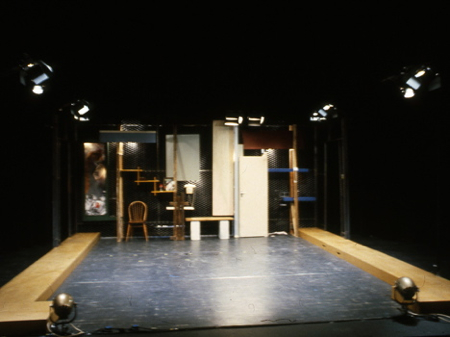 set & costume
Foco Novo Theatre Company
touring & Royal Court Theatre Upstairs, London
director: Roland Rees