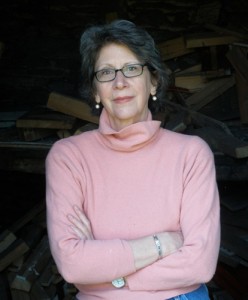 Wallace Heim writes, researches and teaches in the median zone where culture, art and human performance meet nature, the other-than-human and ecological thought. In these conjunctions, new forms of human experience can emerge, new modes of understanding and action take shape.
Wallace's work is to analyse the experience of these art works and social practices, to consider how these events shape their social and ecological contexts, and to develop critical frameworks appropriate to the experience of culture in the time of climate instability.
Her academic slant is philosophical, but she works across disciplines including performance and theatre studies, arts criticism, geography, politics and environmental studies.
Her current work-in-progress is a spoken word and sound piece for radio broadcast about perceptions of the sea, about how a sense of place evolves with the changing forces of the sea. The project focuses on the Solway Firth, and the balances of sea, nationhood, conservation, the military, energy extraction and corporate possession.
Other current work is on theatre and environmental conflict; rivers and identity; emotions, matter and movement.
With Dr. Pauline Phemister, from the Philosophy department at the University of Edinburgh, she is organising a series of three conversations on climate change in 2016 as part of the Uncertain Human Futures project.
She is on the Advisory Board for the publication series Performing Landscapes. She participated in the AHRC 'Site, Performance and Environmental Change Network'; co-curated the conference/event BETWEEN NATURE; co-edited Nature Performed. Her first career was as a set designer in theatre and television, and, with others, started the Gate Theatre, London.
The résumé.pdf lists works from these differing careers.
Front page images: research on River Frome, Bristol 2011; cover of Nature Performed, photo by Donna Dunn; tickets for Walden Night at Über Lebenskust, Berlin 2011